Seasun Biomaterials (CEO Park Hee-kyung), a company that develops diagnostic reagents for in vitro diagnostics, announced on the 2nd that it has obtained export permission for the'U-TOP COVID-19 Detection Kit', a novel coronavirus infection (Corona 19) diagnostic kit from the Ministry of Food and Drug Safety.
The export licensed product is a diagnostic kit designed by targeting the N gene and RdRp gene selected by the World Health Organization as the diagnostic index for Corona 19. Corona 19 infection can be confirmed within 1 hour and 30 minutes after sample collection.
Since it detects the amplified genes with high sensitivity using artificial DNA (PNA), it helps early screening of infected patients with trace amounts of viruses.
By lowering the false-positive and false-negative judgment rate, the accuracy was increased to more than 99%.
In February, it obtained European CE-IVD certification.
CEO Park Hee-kyung said, "PNA, a core material, has an advantage in mass production, so there is no problem in providing products to the world, and large-scale production of at least 100,000 tests per day is possible." "We have consulted with 30 countries for export. It is in progress and pre-orders of 4 million test scales will come in, which will spur product production."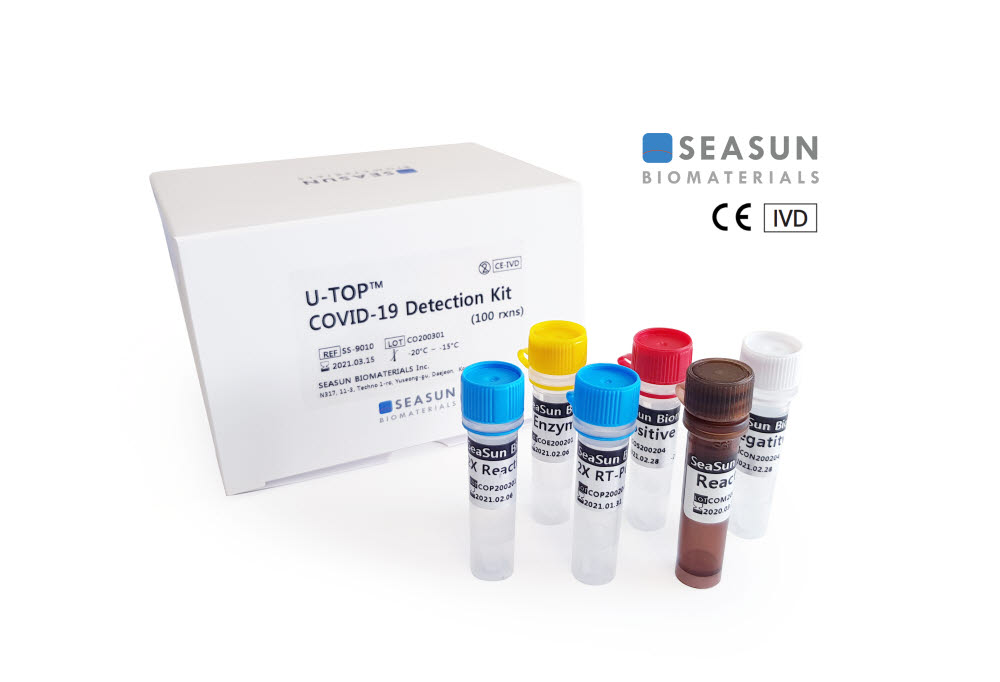 관련전문:
https://www.etnews.com/20200402000022
https://www.fnnews.com/news/202004021336567095
https://newsis.com/view/?id=NISX20200402_0000979834&cID=13001&pID=13000
https://news.mt.co.kr/mtview.php?no=2020040211123231061
http://www.mdtoday.co.kr/mdtoday/index.html?no=382817