Seasun Biomaterials (CEO: Hee-Kyung Park), a company that develops diagnostic reagents for in vitro diagnostics, approved the emergency use of the U-TOP COVID-19 Detection Kit, a novel coronavirus infection (Corona 19), from the US Food and Drug Administration (FDA). It was announced on the 28th that it has acquired.
The approved product diagnoses COVID-19 infection by real-time gene amplification (RT-PCR). The N gene and RdRp gene selected by the World Health Organization as diagnostic indicators for Corona 19 were designed as targets, and because artificial DNA (PNA) is used, it helps early screening of infected patients with trace amounts of viruses.
Seasun Biomaterials expects that orders in the US will increase further with the acquisition of this EUA. It has signed large-scale contracts with many foreign countries such as Europe and the Middle East, and has built a system that can produce at least 200,000 test products per day.
CEO Park Hee-kyung said, "Seasunbio is planning to further strengthen its position in the global market by acquiring the European CE-IVD certification and this US EUA approval." I will do my best to make it."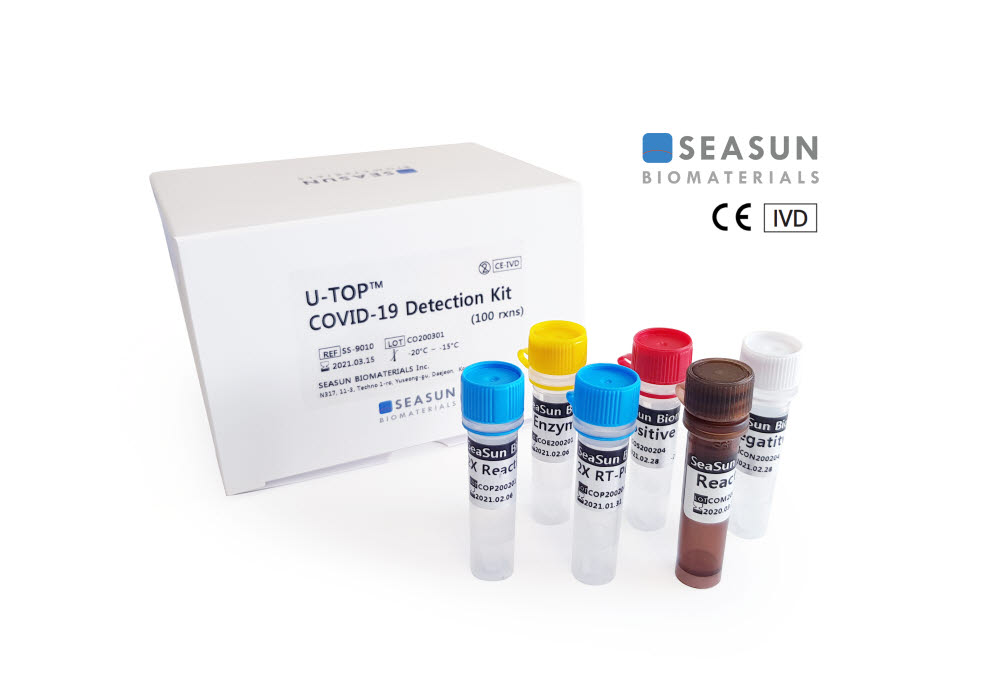 관련전문:
https://www.etnews.com/20200428000177
https://www.yna.co.kr/view/AKR20200428054900017?input=1195m
h
ttp://it.chosun.com/site/data/html_dir/2020/04/28/2020042801599.html
htt
ps://moneys.mt.co.kr/news/mwView.php?no=2020042813418042051
https://newsis.com/view/?id=NISX20200402_0000979834&cID=13001&pID=13000
https://www.fnnews.com/news/202004021336567095
http://www.newspim.com/news/view/20200428000688