Seasun Biomaterials (CEO Park Hee-kyung), a molecular diagnostic company, announced on the 24th that it has received emergency approval for the use of AQ-TOP COVID-19 Rapid Detection Kit Plus, a novel coronavirus infection (COVID 19) molecular diagnostic kit from the Ministry of Food and Drug Safety.
This kit can more accurately and quickly determine whether COVID-19 is positive by using the target gene and artificial nucleic acid with high binding specificity.
In order to increase the accuracy of verification for reinfection or asymptomatic patients, a SARS-CoV-2 gene was added, and ORF1ab and N gene were designed to use two criteria.
As a result of conducting a clinical trial on corona 19 infected patients, both sensitivity and specificity were 100%, demonstrating the effectiveness, and the time taken to test positive was within 15 minutes, Seasun Biomaterials explained.
Representative Park Hee-kyung said, "The product that is approved for emergency use is designed so that it can be used as a single system from nucleic acid extraction to detection in accordance with the global market. It will be useful for emergency screening tests to respond to large-scale population infections."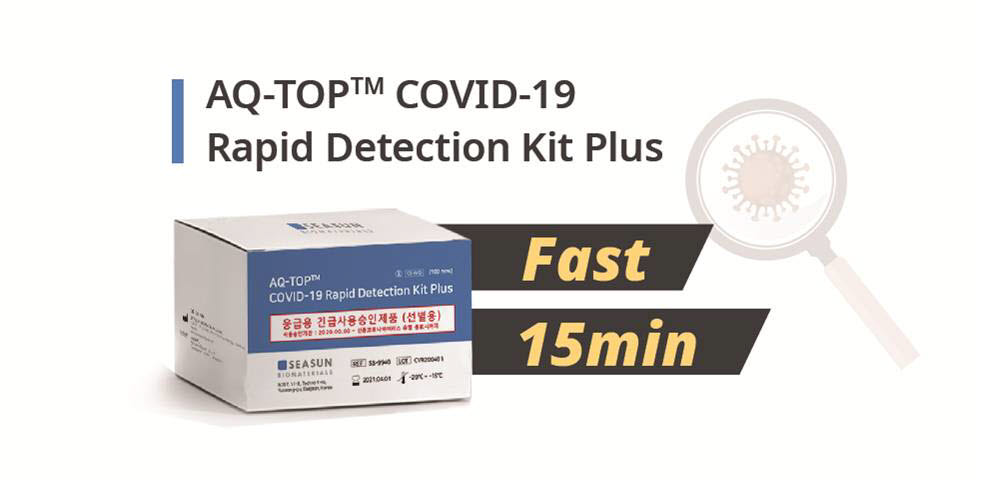 관련전문:
https://www.etnews.com/20200724000212
http://www.wowtv.co.kr/NewsCenter/News/Read?articleId=A202007240380&t=NN
http://www.mdtoday.co.kr/mdtoday/index.html?no=394159
http://www.yakup.com/news/index.html?mode=view&cat=12&nid=247112